"I Am Jane Doe" Free Screening at First Parish Church of Stow & Acton, March 15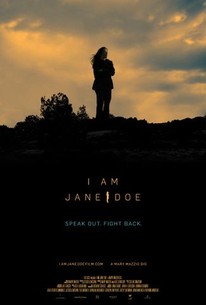 Janet Beatrice, Publicity Coordinator at First Parish Church of Stow & Acton wrote to us that "Our Social Justice Committee and RIA House are sponsoring a free screening of the newly released film "I Am Jane Doe" on Wednesday, March 15, at 7 p.m. The film documents the legal battle against Backpage.com, a classifieds section that used ads for escorts to lure middle-school-aged girls into sex trafficking.
Middle-school girls have become victims of sex trafficking throughout the country, including Massachusetts. A free screening of "I Am Jane Doe," a newly released documentary that chronicles the epic battle that several American mothers are waging on behalf of their middle-school daughters, will be held in the Community Room at First Parish Church of Stow & Acton (FPC) on Wednesday, March 15, at 7 p.m.
The middle school girls of "I Am Jane Doe" answered ads on Backpage.com, the adult classifieds section that for years was part of the Village Voice. Reminiscent of Erin Brockovich and Karen Silkwood, these mothers stood up to Backpage.com on behalf of thousands of other mothers, fighting back and refusing to take no for an answer. The film, which has an 89% "fresh" rating from Rotten Tomatoes, is narrated by award-winning actor Jessica Chastain.
This screening is sponsored by FPC's Social Justice Committee, which holds a film night on the third Wednesday of each month, and RIA House, a nonprofit that stands with and supports women with experience in the commercial sex market by providing a range of community-based services.
FPC is located at 353 Great Road, Stow, at the intersection of routes 117 and 62. FPC's facilities are wheelchair accessible.